Clover Clamons, M.S., P.G.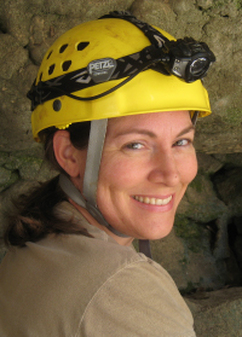 Clover joined the Zara family as a contractor in 2010, and as an employee in 2012. Clover received a Bachelor of Science in Geology from James Madison University and a Master of Science in Geology from Baylor University, where she studied soils and groundwater monitoring of seasonal wetlands on Galveston Island. She has worked on environmental compliance, project management, and inter-agency coordination for large-scale construction projects in the transportation, water, and electric utility industries since 1998 and has worked for Zara since 2010. She holds Texas Professional Geoscientist license 3639. She also holds a USFWS Permit (TE85077A-1) to collect and study federally listed endangered karst invertebrate and aquatic species in central Texas.

Clover has extensive experience with National Environmental Policy Act (NEPA) and Endangered Species Act consultations (formal and informal) and associated project documentation including the preparation and management of biological assessments, biological evaluations, categorical exclusions, environmental assessments (EAs) and environmental impact statements (EISs), and supporting technical documents. She has managed coordination with state and federal agencies including FEMA, TCEQ, TGLO, TPWD, USFWS, and USACE for a wide variety of projects and permits. Clover also conducts karst feature surveys, excavations, and cave mapping in support of TCEQ geologic assessments, and void closure plans. She also conducts karst invertebrate presence/absence surveys and performs karst habitat assessments. Clover also performs wetland delineations and Waters of the U.S. assessments and has completed several individual and nationwide permits with the USACE. Additionally, she is proficient with map creation utilizing ESRI ArcMap software and has strong technical editing and QA/QC skills.

With previous employers, she has completed stream channel assessments, watershed evaluations, water sampling, prepared erosion control plans, performed groundwater geochemistry analyses, pump test analyses, installed and monitored piezometers, and performed ground-water contaminant flow mapping studies.
---