Scientific Diving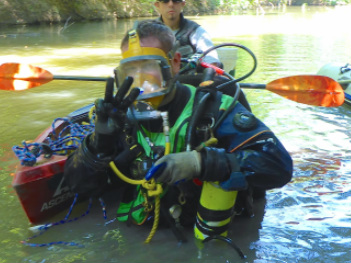 Zara maintains a professional scientific diving team consisting of eight certified divers, including a certified SCUBA instructor, a trained commercial diver, and six scientific divers, who have collectively completed over 1,000 scientific dives with Zara. As an
American Academy of Underwater Sciences
Organizational Member, Zara divers utilize scientific diving procedures as a research tool to safely and effectively gather data. Dives determined to be of a commercial nature will be carried out according to Occupational Safety and Health Administration standards (29 CFR § 1915.6). Site-specific conditions (i.e., zero visibility water, elevated flow) often require the integration of commercial and scientific diving techniques in order to remain dedicated to the health and safety of dive personnel while maintaining the high standards of scientific integrity for which Zara is known. Zara safely dives in impaired waters by following the U.S. Navy protocols for contaminated water diving, including the use of drysuits, positive pressure full-face masks, gloves, and special decontamination procedures. Each dive team member maintains current cardiopulmonary resuscitation and first aid certification and are certified Rescue Divers.
Zara maintains a professional scientific diving locker and diving vessels, which allows for rapid deployment of dive teams for time-sensitive projects. Zara dive team members have conducted research on underwater caves, reef ecology, freshwater mussels, commercial fisheries, and National Oceanic and Atmospheric Administration
marine sanctuaries
utilizing SCUBA. Zara remains at the forefront of research on Texas freshwater mussel species and staff regularly publish papers in peer reviewed journals and present findings at scientific conferences. Zara staff volunteer their unique combination of aquatic ecology and scientific diving expertise for habitat management projects and biota surveys at
Spring Lake
, San Marcos, Texas and
Jacobs Well
, Wimberley, Texas, and
Phantom Lake Spring
, Jeff Davis County Texas.
---
ORGANIZATIONAL MEMBER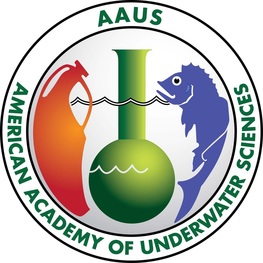 ---